Listen to another podcast from the team at Robohub. More podcasts from them can be found here.
Torrey Smith, Co-Founder of Endiatx, is changing the reputation endoscopies have for being uncomfortable. At Endiatx, they are developing a pill-sized robot that you swallow, which will then livestream your digestive system for a doctor to view. Our interviewer Abate dives in.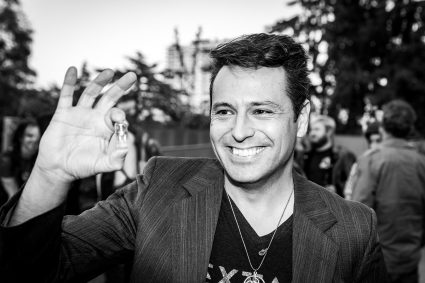 Torrey Smith
Torrey Smith is the Co-Founder & CEO of Endiatx, a medical robotics company that manufactures tiny robotic pills capable of active movement inside the human stomach with control over internet protocol. Prior to launching Endiatx, he developed medical devices in the areas of endometrial ablation, atherectomy, therapeutic hypothermia, sleep apnea, and vascular closure.
---
More about Irish Tech News
Irish Tech News are Ireland's No. 1 Online Tech Publication and often Ireland's No.1 Tech Podcast too.
You can find hundreds of fantastic previous episodes and subscribe using whatever platform you like via our Anchor.fm page here: https://anchor.fm/irish-tech-news
If you'd like to be featured in an upcoming Podcast email us at [email protected] now to discuss.
Irish Tech News have a range of services available to help promote your business. Why not drop us a line at [email protected] now to find out more about how we can help you reach our audience.
You can also find and follow us on Twitter, LinkedIn, Facebook, Instagram, TikTok and Snapchat.